Carpet Cleaning in Richmond
We all would surely agree on the fact that most people have better things to do with their free time than cleaning the house. Residential upkeep takes a lot of time and need manual work. If you don't have the time or ability to do home cleaning, choose our Carpet Cleaning in Richmond. Our cleaning company services covers entire Adelaide along with its suburbs. In addition to carpeting, we clean upholstery, mattress, rug, curtains, and complete house cleaning. Nevertheless, most responsible people force themselves to spend a disproportionate amount of their free time sweeping, dusting, vacuuming, polishing, scrubbing, wiping...in short, and cleaning their house. They know that if they don't clean at least a little, the furniture will begin to dull, the carpet and upholstery will begin to show spots and stains and their interiors will start to emit unpleasant odors. Luckily, Famous Cleaning has a remedy for your cleaning problems: top notch carpet and upholstery deep cleaning at competitive and affordable prices.
Carpet Cleaners in Richmond
If you are looking for professional service for your carpet cleaning needs then you are at the right place. We, at Famous Cleaning, understand that carpets require deep cleaning to remove the debris that, over time, accumulates and becomes embedded in the base of the carpet. Think about it - every speck of dust, every crumb, each particle of pet dander, whatever you are carrying around on the sole of your shoe, all find their way to your carpets surface, and is then pushed down to its base as you walk around. Vacuuming can remove some of this typical carpet pollution, but in every one to two years you need professional help from Carpet Cleaners in Richmond and keep up the strong hygiene level of your home.
Our carpet cleaning service uses a proprietary hot water extraction cleaning method. This is often referred to as "steam carpet cleaning". This cleaning method allows us to safely remove dirt, spots and odors, without leaving behind any residue. So the next time you need a professional Carpet Cleaning in Richmond, contact Famous Cleaning. Our professional cleaners will put you on a cleaning schedule that works for you, so you're never inconvenienced. Additionally, we do cleaning before and after large events at your request. We are the best and most recommended Carpet Cleaners in Richmond for all your customized cleaning needs the way you like. Our cleaning includes:
Steam cleaning
Dry cleaning
Eco-friendly solutions
Use a minimal amount of water
Make carpets fresh and fluffy
No fabric stretching after cleaning
Remove pet marks and foul odour
Removal of wine, food stains without leaving its mark
Sanitizing the carpet
We only use harmless pesticides to remove germs, bacteria, and fungi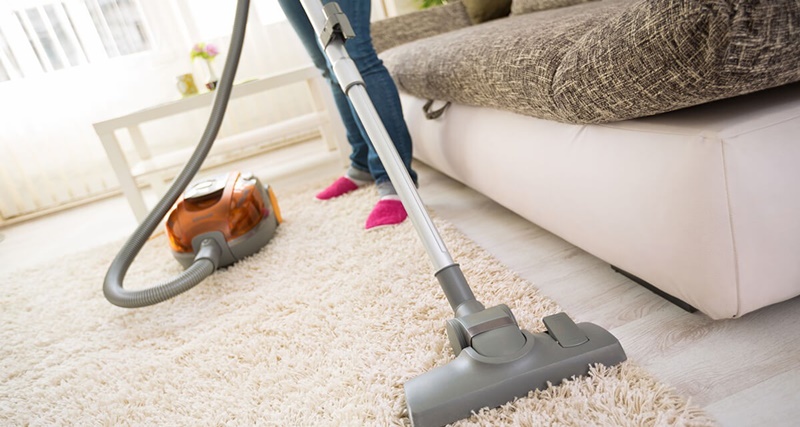 Tough on dirt but gentle on carpets, the process:
Deep cleans
Dries quickly
It is safe and non-toxic, even for kids and pets
Poses no threat of rot, mildew, shrinkage, or floor damage
Keeps carpets cleaner longer
Leave no dirt attracting residue to cause resoiling
Contains no soaps, detergents, surfactants, bleaches or phosphates
Can extend carpet life
FAQ
What happens if carpets aren't cleaned after a specific time period?
As we know, the root cause of all the diseases is the unhygienic environment. Thus, diseases may spread due to untidy carpets.
For what types of carpets do you provide cleaning service?
For all fabrics like woolen, cotton, linen, polyester, textured fabric, work embroidered fabric, and many more.
Do you clean only carpet's surface?
We provide microscopic cleaning of carpets. Dirt accumulation between the textured lines of fabric is also removed.
Does the fabric shrink or stretches after cleaning?
We use eco-friendly harmless liquids and detergents that maintain the fluffy-ness of the fabric. And doesn't allow shrinkage or loose ends after cleaning.
Do you remove pet stains?
Yes. We remove pet stains and also sanitize the carpet making it germ-free. Also, we make sure that the foul odor of any sorts is removed.
Pricing
Property
Price
Flight of Stairs
$4/Stairs
Hallway
$20
Bedroom

$55

$40
Living Room

$65

$50
24×7 with Same Day Service